Gym Balls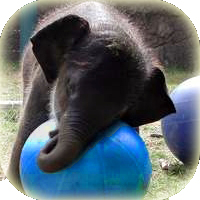 AOK Health Exercise Balls meet the needs of the professional health and fitness industry. AOK balls are purpose manufactured and tested for health
Massage Ball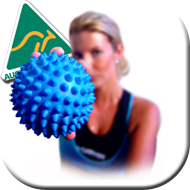 A professional massage tool you can use at home! Using the principles of acupuncture, acupressure, trigger point, zonal therapy and massage, the Massage Ball brings 
relief from
pain caused by muscle tension and aid recovery from musculoskeletal injuries.
duraDisc Balance Cushion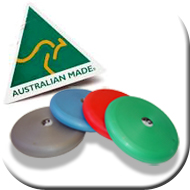 A versatile 
Rehabilitation & Training Tool
, duraDisc provides active and reactive training for ankles, knees & hips. It will improve proprioception & balance, increase range
Foam Rollers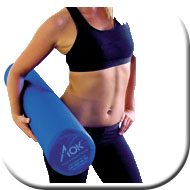 Our range of Foam Rollers are high quality and durable, and designed for professional and clinical use. We ensure consistent hardness measured as Shore 30 +/- - many cheaper rollers are available at lower densities.
Exercise Mats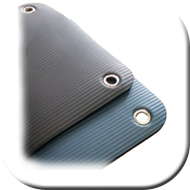 There are a number of new closed cell foams available today that produce excellent exercise and training mats. Thanks to the hi-tech closed cell structure, these mats are designed to absorb impact and pressure, but resist water and dirt.
Stress Ball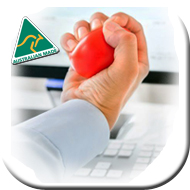 Squeeze your tension away with the AOK stressBall. Have your own logo printed on the ball for an ideal conference gift.
Balance & Step Equipment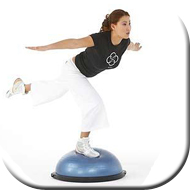 By changing the surface area, shape, hardness and perturbability of an item it can be used for a variety of exercises and stretches. Once you have mastered any object while standing on both feet with eyes open you can make the exercises more